Measure growth
By delivering accurate data on students' real-world language proficiency levels, the Avant APT facilitates progress monitoring through measurement of individual, group and program growth.
illustrate program quality
The Avant APT provides constructive analysis and data for program development, enabling educators to improve language learning outcomes and make more informed decisions on curriculum and training.
Features
The Avant APT was developed in partnership with a leading Arabic educational institution and is delivered entirely in Arabic. Avant also offers all testing support materials in Arabic.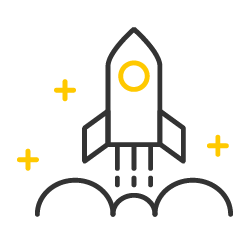 Fast and Easily Accessible Results
The Avant APT Reading and Listening scores are available immediately after the test is completed. Writing and Speaking responses are scored by certified raters in 10-12 business days. Test results are never deleted so that programs can conduct detailed longitudinal analysis.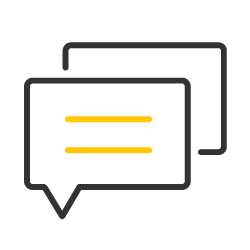 The Avant Arabic Proficiency Test, along with all of our assessments, utilizes actual cultural texts and audio you would encounter in the real world such as articles, advertisements, and news.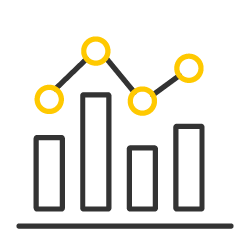 Aligned to the ACTFL Proficiency Guidelines
All Avant proficiency tests, including Avant APT, are aligned to the ACTFL Proficiency Guidelines. and spontaneous, unrehearsed situations to measure real-world language proficiency scoring at levels Novice through Advanced.
All of Avant's testing products are compatible with most browsers and devices, including iPads (iOS version 12+) and Chromebooks, to give you more flexibility when testing.
About Avant APT
in Reading, Writing, Listening and Speaking
The Avant Arabic Proficiency Test (APT) is a monolingual language proficiency test in Modern Standard Arabic (MSA) created for native Arabic Speakers who need to function effectively in the Arabic speaking world. By using the Avant APT to measure their students' proficiency levels, schools can assure all stakeholders, including parents and local education ministries, that their students are graduating with high levels of Arabic proficiency. The APT is available in three grade bands: 3-5, 6-8, and 9-Adult.
Avant developed the APT for native Arabic speakers with the same rigorous standards and assessment philosophy as Avant STAMP. The APT measures real-world proficiency and allows students to demonstrate their actual skills. Developed in collaboration with a leading educational institution in the Arabic speaking world, the APT is adaptive and designed to measure the real world proficiency levels in Modern Standard Arabic (MSA) of students who are being educated in English-medium international schools. Schools that deliver the APT use the data to refocus their curricula and introduce professional development to hone their teachers' ability to deliver improved outcomes.
Avant's Other Arabic Tests
Looking for an Arabic Proficiency Test for second language learners?
Avant offers our STAMP language proficiency test for students studying Arabic as a second language. For placement of students learning Arabic as a second language, Avant offers PLACE in Arabic. Both Avant STAMP and Avant PLACE are designed for English speaking students.
User Guide Resources
Already testing with the Avant APT? Avant offers all the materials, both in English and in Arabic, necessary to ensure your testing goes as smoothly as possible.
Pricing & Ordering
Interested in ordering Avant APT or seeing a price quote? One of our account representatives will be happy to work with you to understand your needs and assure your testing is successful!